North Carolina Zoological Park
The North Carolina Zoological Park, located in Asheboro, NC, is a very beautiful facility, and they have made great strides in presenting their animals in very naturalistic settings. The following is quoted from their website:
"Located about 75 miles west of Raleigh in Asheboro, the North Carolina Zoological Park is nationally recognized as one of the nation's finest zoos. It was the first American zoo designed from its inception around the "natural habitat" philosophy--presenting animals and plants in exhibits that closely resemble the habitats in which they would be found in the wild."
Further information about the zoo can be obtained by clicking on their logo: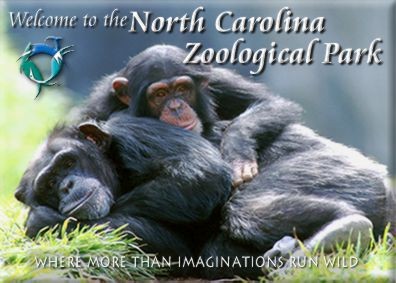 Click here to return to Gallery Home Page
Click here to return to the Main Home Page