Just Plain Birds Gallery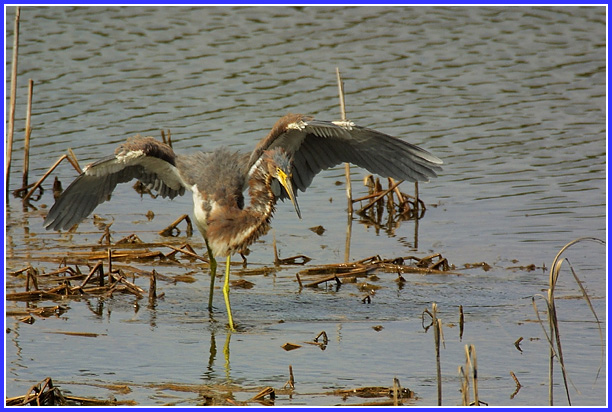 Tricolored Heron Feeding Behavior?
I have a fair number of shots of this behavior, but the rest had the Heron even more obscured by the brown vegetation than this one. I might be mistaken, but I believe they fan out their wings in order to better their view of the fish in the water, much the same as we shield our eyes when looking through glass to reduce reflections. Somebody please email me if this is incorrect. Canon 100-400, 1.4x II TC, at 560 mm, ISO 200, f/8, 1/500 second (manual mode, manual focus); Wimberley Sidekick/ArcaSwiss Ballhead/Gitzo tripod.